Select from the options below
---
Description
Extremely well located more precisely on the 1st line Mar, and formerly known as Casino/Disco, this space with 335 m2 allows the possibility of being used as a Bar, Nightclub, Shop, Gym etc.

In addition to the large hall, it has the support infrastructure, a toilet for men, women, people with limited mobility, a support room for employees and a pantry.

In need of some improvement works, which allows an easier adaptation to the required needs.

Praia do Pedrogão needs no introduction, but as it is the most northern beach with the most developed infrastructure in the district of Leiria, and being the only one in its Municipality, it is preferred by many Leirienses, it has a lot to grow for all levels.

It is known that Pedrógão beach was once the mouth of the river Lis, which over time moved to the south, due to the deposition of sand on the right bank, eventually seeing its mouth being fixed to the north of Praia da Vieira.

If you are looking for an investment opportunity to develop your business, look no further, this is indeed an excellent market opportunity!

Located 15 minutes from the A8, 30 from Leiria (Capital of the District), 40 from Figueira da Foz and 1h40 from Lisbon Airport, nothing is too far away!

Come see for yourself,
Book your visit!
...
TPH211-28
Commercial Space on the Marginal of Praia do Pedrogão Beach
Category

Typology

T0

Condition

To Renew

Certificate
Area

335.0

m²

Gross Area

335.0

m²

Land Area

-
Divisions Areas

-

Solar Exposition

North

West

East

South
4

Specifications

3

x

Bathroom(s)

Collection

Pantry

Accessibility
Plans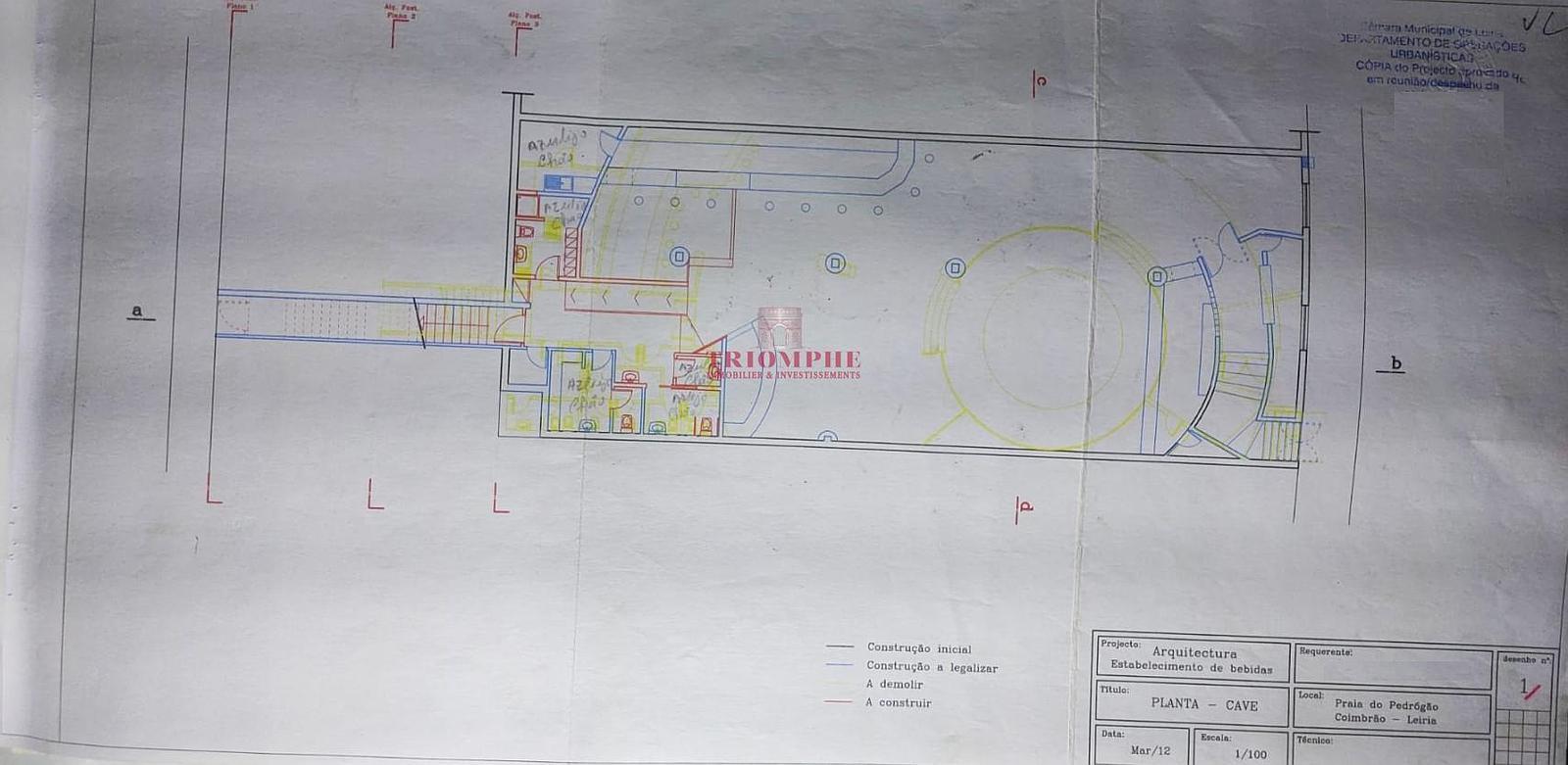 Close