Select from the options below
---
Description
Farm in Cotovia, Sesimbra, with 4 bedrooms villa and pool

The farm is located in the south of Cotovia in the parish of Sesimbra.

In the farm is a villa composed by 2 living rooms, one of them with fireplace, 1 kitchen, 4 bedrooms, two of them (suite) and a bathroom.

Outside, there is an annex to support the pool with kitchen and storage room, in a paved area with a pergola.

The land has 7000m2, and is all surrounded by trees that protect the farm from the wind. It also has an area with fruit trees and a gardened area.

In case it is for investment, the plot is divided in two classes of urban space, being possible the construction of buildings and villas;

H4 (1677m2 possibility of construction of 2 buildings of 6 houses each, in a total of 12 houses).
H2 (3503m2 possibility to build 11 two storey houses).

Whether for 1st or 2nd home, or even for investment, here is a great business opportunity in an area of the country increasingly fashionable.
...
TPH143-06
Farm in Cotovia, Sesimbra, with 4 bedrooms villa and pool
Category

Typology

T4

Condition

Used

Certificate

E
Area

130.0

m²

Gross Area

163.0

m²

Land Area

7 000.0

m²
13 Divisions Areas

| | |
| --- | --- |
| Kitchen | 13.0 m² |
| Suite | 21.0 m² |
| Bedroom | 10.0 m² |
| Bedroom | 10.0 m² |
| Suite | 7.0 m² |
| Collection | 4.5 m² |
| Kitchen | 5.0 m² |
| Terrace | 110.0 m² |
| Living Room | 27.0 m² |
| Bathroom | 3.6 m² |
| Bathroom | 3.6 m² |
| Bathroom | 3.4 m² |
| Living Room | 20.0 m² |

Solar Exposition

-
10

Specifications

4

x

Room(s)
3
x

Bathroom(s)
1
x
Floor(s)

Suite

Collection

Equipped Kitchen

Pantry
Garden

Fireplace

Pool

Terrace
Plans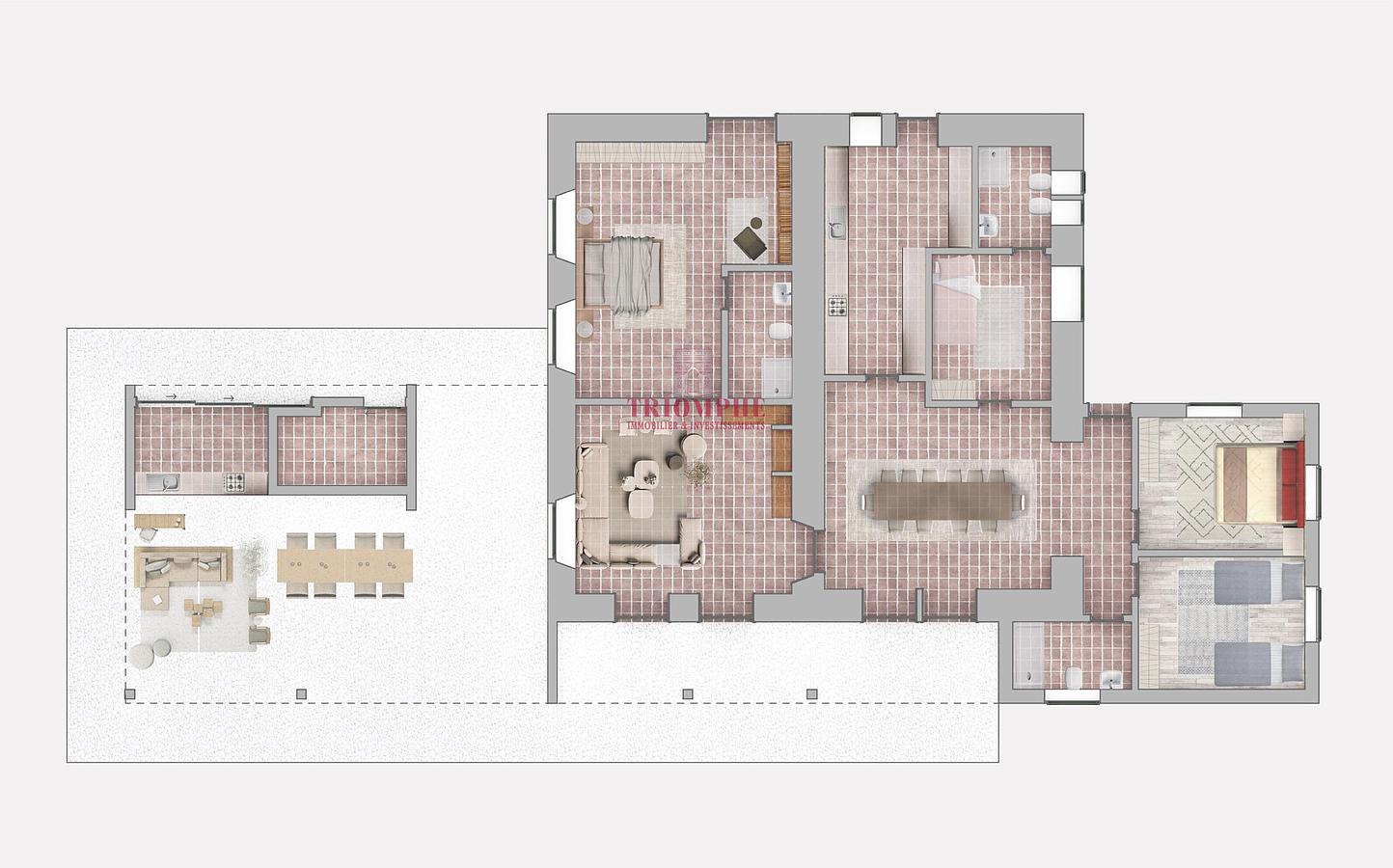 Close